Quick & Simple Recipes for Weeknight Dinners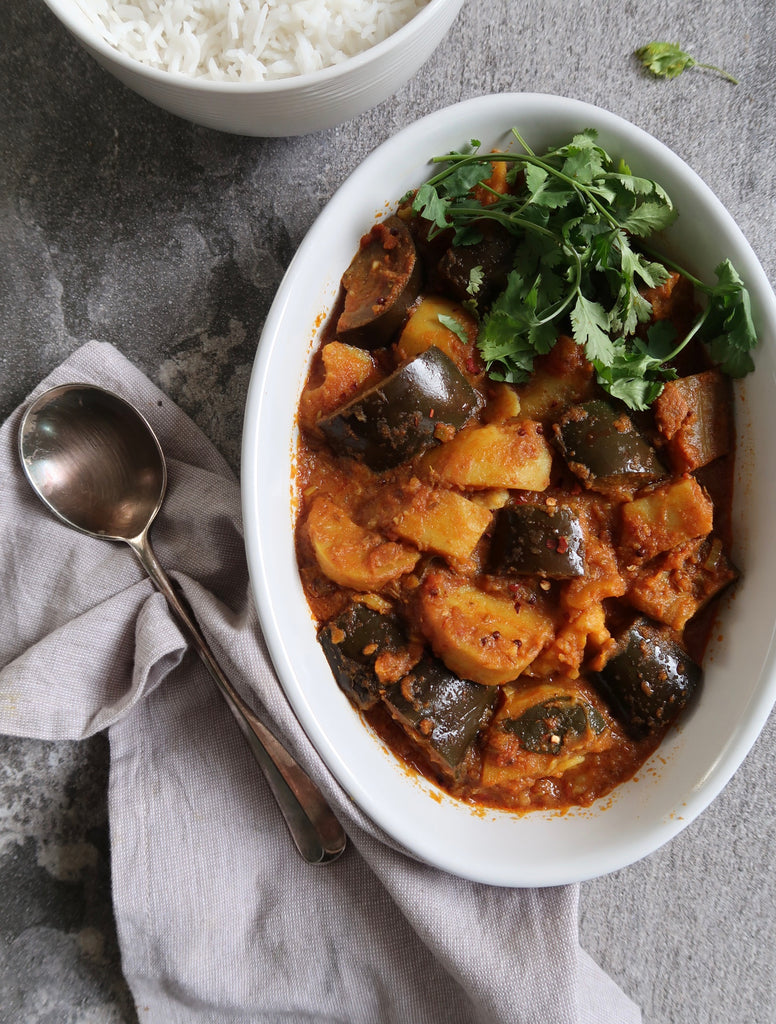 It's already the beginning of February and the holidays seem like a distant memory that you wish you could time travel back into. 
Perhaps you are back to work and the kids are back to school. Maybe you work from home and find that you're always putting in longer hours or don't have fixed times. Or perhaps you're a stay-at-home parent/spouse. Whatever your home situation may be, there's always that dreaded question that comes up and can cause anxiety - "What's for dinner?!". 
Cooking can be an arduous task when you're tired, pressed for time or live with fussy eaters. On top of that you need to be mindful of dietary requirements, preparing meals that are nutritious, tasty and not repetitive. And then there's the washing up! It's almost like you've signed up to running a restaurant for free.
Whilst it may not be possible for us to offer you physical assistance, we certainly will do our best to help you with some ideas and recipes to make weeknight cooking more fun. Adding our spice blends will not only help you to maximise time on a weeknight (and space in your pantry) but will also diversify the flavours in your cooking.
Meatfree Mondays
We love the meat-free Mondays movement because it reminds us how much variety vegetarian meals have to offer (not to mention that they are usually quicker to prepare). 
Khichdi - This is a rice dish that combines with lentils to make a filling and tasty meal. You choose what veggies you want to add and even use frozen veggies if you don't have any fresh on hand. 
Aloo Baingan (featured image) - Potato and eggplant are a beautiful pair. When you add our Jhalfrezi spice blend to the mix, you have a whopper of a dish. We recommend par-boiling the potatoes so they cook faster once added to the onions.  You can enjoy this with any flatbread, buy store-bought to save time (our favourite is fresh Lebanese bread).
Tuesdays
Spiced Trout with Parsley and Lemon - The good thing about seafood is that it takes very little time to cook and doesn't sit heavy in your belly. This recipe uses our Mangalorean Beef spice blend. Marinate in the morning or the night before if you want to intensify the flavour. 
Humpday Wednesdays
You are feeling the slump of the mid-week so here is a meal idea to rejuvenate you.
Beetroot Curry - This a vibrant curry that brings positive vibes with its beautiful shades of magenta. You can use up those beetroots lurking in the bottom corner of your fridge that you thought you'd blend in your smoothie but kept forgetting. 
Thursdays
Tandoori Chicken/Lamb Chops - If you thought that you could never have tandoori on a Thursday (unless it was ordered in) then you're in for a surprise. You can either bake or barbecue this and serve it with a salad, simple couscous or leftover rice. 
Friyay Friday
Hourrah, it is almost the weekend and you can finally put up your feet. To celebrate those #weekendvibes we have a recipe that's not only tasty, but uses ingredients that you probably have on hand which means you can postpone your visit to the grocery store by just one more day. 
Golden Egg Curry - Eggs are a great way to get in some protein. They are easy to cook and can be prepared in a multitude of ways. Put the eggs on boil whilst you chop up the onion, garlic and tomatoes to maximise time. Serve with fresh basmati rice or naan. 
Image @cookilicious
If you're ever stuck for ideas, our spice blends contain a recipe on the back and another recipe on the inside of the packaging. All you have to do is have the pantry and fresh ingredients at call. It's just one of the many things that we do to help make cooking less daunting, time-consuming and cumbersome! 
---
---