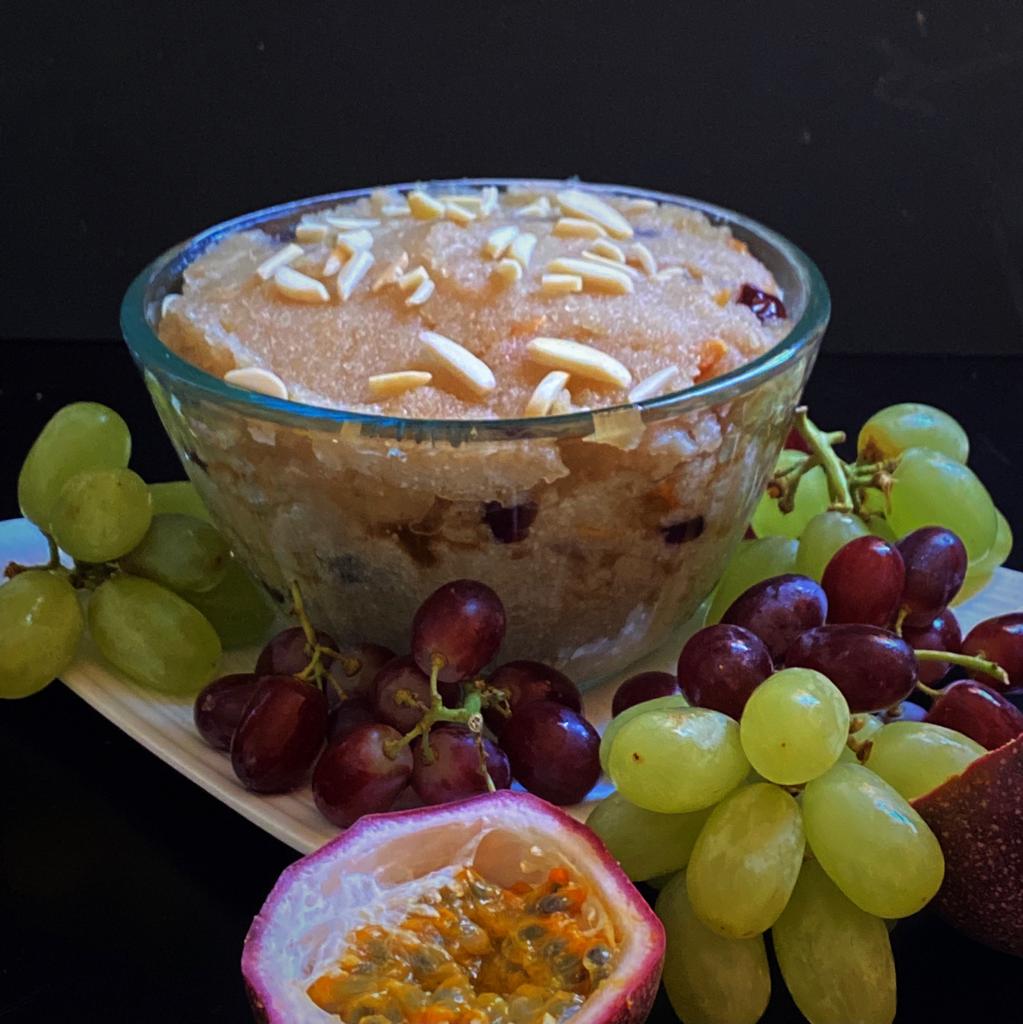 If variety is the spice in your life, you are going to love this post which delves into the myriad of breakfast items offered by different regions across India. Indian breakfasts comprise a broad spectrum of dishes, flavours and textures ensuring that your start to the day is as exciting and tasty as can ever be. Such dishes are traditionally prepared fresh first thing in the morning. If a dish involves lentils or pulses, these are usually soaked overnight so they cook faster the next day. 
Some of the common themes in the breakfast items include flatbread items, reliance on lentils and pulses and a variation of pancake-like dishes. Whilst savoury flavours dominate, there are also items to satisfy our sweet-toothed friends, yours truly included. 
All of the dishes we have listed are either vegetarian (V) or vegan (VG) with the appropriate designation placed after the name. It is a testament to the diversity and variety of vegetarian/vegan options that have long existed in India. 
North India
Stuffed parathas

(VG) - an absolute favourite of mine when served with plain dahi and a steaming cup of chai. This is a popular street food and

dhaba

item as well. The flattened wholemeal bread can be stuffed with anything but popular ingredients include potato, onions, radish and cauliflower. What would be your first preference?

Image: Stuffed paratha in the making



Poha

(VG) - This is a dish made from beaten rice and can double up as a tiffin (lunchbox) item too. The Maharashtrians like to add onion and potato as well and call it

Kanda Batata Poha

(

kanda

means onion and

batata

means potato). A tadka of cumin seeds, onions, curry leaves and chilli is prepared before adding the soaked rice and mixing it through. Garnished with fresh coriander, fried peanuts and lemon.

Jalebis with milk (V) - You cannot go past this dish if you are the kind that prefers a sweet start to the day. Jalebis are spiral-shaped and made from a mixture of plain flour, chickpea flour and yoghurt. They are then fried in ghee and soaked in a sugary syrup infused with cardamom and saffron. Traditionally, jalebis are served with

rabri

/

rabdi

(akin to condensed milk) but you can have them with milk as well. 


Image: Sweet sweet jalebis



Poori

Halwa

- (V) Another sweet one to start the day. Deep fried wholemeal flatbread breads are used to scoop up semolina that has been cooked in ghee and sugar and garnished with dried nuts and fruit. See cover image.
East India
Radhaballabhi (VG) - This is another type of poori from West Bengal that is stuffed with spiced urud dhal and then deep fried. It can be eaten on its own or served alongside a spicy potato dish or a thick dhal. 

Luchhi Cholar (VG) - An iconic breakfast combination in Bengali homes consists of soft and flaky pooris (made from white flour instead of wholewheat) served with a thick channa dhal that contains chunks of coconut and warming spices such as cumin and

garam masala

. 

Ghugni (VG) - Another popular street food item served in the eastern states of West Bengal, Odisha and Bihar is

ghugni

. It is similar to

channa chole

(chickpea curry) but instead uses dried white peas as the main pulse and is cooked in a spicy and tangy gravy made from tomatoes, onions, garlic, ginger and other spices. 

Koraishutir Kachori (VG) - This poori is made with plain white flour and stuffed with mildly-spiced green peas that are ground to allow for ease of stuffing. 


Image: Kachoris and chai
South India
Dosa (VG) - You can't go past a classic dosa which is a staple breakfast item for many hailing from the south of India. Restaurants here serve over-sized crispy cylinder-like dosas, but when made at home the dosas resemble the French crepe. They are served with a piping hot sambhar, or coconut and tomato chutneys, if you prefer a lighter variation. 

Idli (VG) - These are steamed fermented rice cakes and are almost always eaten with chutneys on the side. 

Image: Stuffed idlis served with sambhar 


Upma (VG) - A savoury dish made from semolina and a tadka consisting of curry leaves, mustard seeds and dried kashmiri chillies. 

Image: Upma


Appam (VG) - Native to Kerala and Sri Lanka (where they are known as hoppers), appams are crepes made from a batter of fermented rice and fresh coconut that have a pillow-like appearance. My favourite way to eat them is with sweet coconut milk poured over. They are traditionally had with stew like this vegetable one pictured below.

Image: Appam and stew 
West India 
Pav bhaji (V) - Commonly sold as a street food, pav bhaji consists of a spicy mix of roughly pureed vegetables (potato, capsicum, cauliflower) slathered over a white bread buns that have been buttered and toasted on a tava. Don't forget to garnish your dish with finely diced onions, a squeeze of lemon and more butter for good measure. 

Andha Burji - One of my all time favourite breakfast items is spiced scrambled eggs. You could never return to normal scrambled eggs once you have had these and you can whip this dish up with just pantry ingredients. The Parsi community has a similar variation called

Andha Aakoori

which is also worth a try.

Thalipeeth (VG) - A savoury pancake made from a mixture of spices, fresh ingredients like onion and tomato and from chickpea flour and wholewheat flour (atta). A Gujarati version of this is called

Pudla

and uses semolina in place of flour. Tomatoes and onions are replaced by green peppers and ginger. Yoghurt is added to the mix which makes the pancake very soft. 

Khaman Dhokla - Synonymous with all things Gujarati, this dish is unlike anything you have experienced. It is a steamed cake made from a mix of chickpea flour and semolina with a dash of lemon juice. Once the batter has fermented, it is steamed and garnished with a tadka of mustard seeds, asafoetida, curry leaves and green chilli. 

Puran Poli (VG) - Enjoyed during festivals and celebrations, puran poli is a sweet dish that consists of flatbreads stuffed with dried and sweetened filling of channa dal, nutmeg and cardamom.

Filos (V) - This is a classic Goan breakfast item and is much like your classic banana pancakes but with a few twists -

atta

instead of plain flour, jaggery in place of sugar and the addition of coconut. In my humble and biased opinion, these are much tastier!
Which of the above is our favourite or which would you like to try? Comment below and let us know.