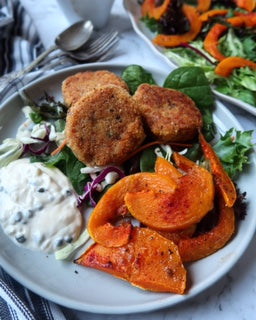 A 'tourist' is one who travels to or visits another place for their own pleasure or interest. At some point or another in our lives, we have all been tourists, whether it be in our own region or state or in a country completely foreign to our own.  What I gain most from travelling to another place are not the souvenirs I purchase during a last minute dash to the bazaar, nor the memories of a comfy hotel room with amenities as desirable as a jacuzzi.  I remember the people, their hospitality and their willingness to make you feel so at home, that they even give up their meal or their bed for you.  And no sense of hospitality has struck me as deeply as the hospitality of the Indian people. 

It is probably safe to say that Indians have lived, breathed and practised a very genuine sense of tourism long before the term itself was coined and the practice became commercialised.  This tourism holds the guest as the centre of focus. In one of the ancient Hindu Scriptures called Taittiriya Upanishads, the Sanskrit phrase Atithi Devo Bhava holds sacred meaning and translates to 'The Guest is God'.  Atithi means 'without a fixed calendrical time' and is used to describe a 'guest';  Devo means 'God' and;  Bhava means 'to be'.  Atithi Devo Bhava is a code of conduct that has made Indian hospitality renowned around the world for its genuine desire to place the guest above all.
The code of conduct manifests itself in a myriad of ways, but I will focus on my preferred expression of Atithi Devo Bhava, which is of course, food.  For me, offering food is the ultimate symbol of welcoming a guest into your home.  Although for my father, the term 'offering' may sometimes be replaced with 'force-feeding'.  This also applies to most of my aunties, who gently place trays of sweets onto my lap and remind me of how thin I look despite being the same size for a good decade now.  Then there is always the 'take-away' version of the code of conduct which involves stuffing tupperware containers with sweets, snacks and curries for when the guest is short of time (there really is no escape).   As soon as a guest comes to our home, whether they be expected or not, they will always be served at the minimum, a glass of water or customary chai and at the most (we are talking only food here), an elaborately prepared meal that is always three times more than what is required.

Having travelled extensively throughout India, I have seen Atithi Devo Bhava being practised in its purest form whenever I have travelled through the villages or the slums. One instance I recall was staying with a farming family whilst on a field visit.  Not only did they insist I eat more rotis and dal but they also proceeded to watch me complete my meal before they began theirs.  When the time came for bed, I was told I would be sharing the bed with the daughter of the house, whom I only met that day itself.  I'll admit that some of this behaviour was attributable to the fact that I was the first 'foreigner' to visit their home, but I was touched nevertheless.  I had a chance to meet some people living in the slums of Mumbai, and there too, I was welcomed with hot chai with each home I stepped in to.  It is easy for us to go to lengthy ends for those whom we know and love, because that love will be returned.  But in India, we also go the extra mile for those whose wandering feet reach our doorsteps.
Have you ever experienced the warmth and genuineness of Indian hospitality? Tell us so in the comments below.
Conchita A. de Souza