Quick & Easy Meal Ideas Using Pantry Ingredients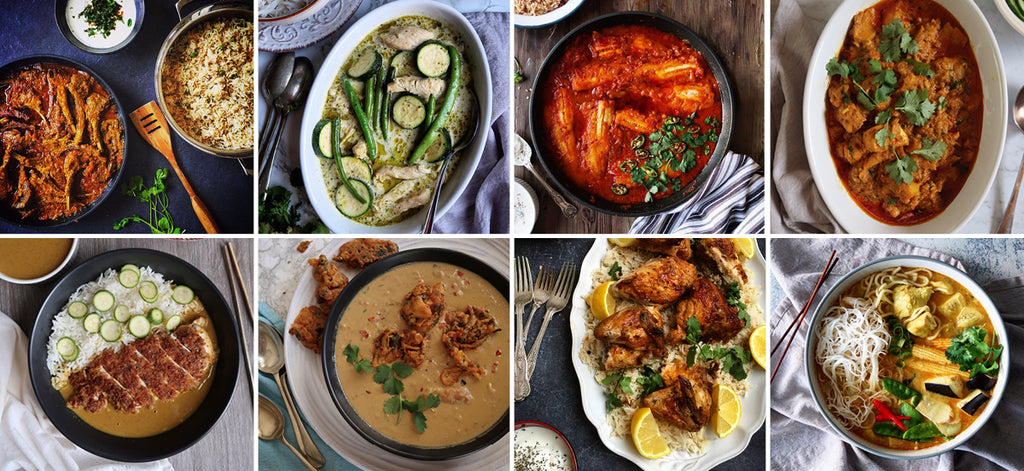 I never thought I would ever be posting from "isolation" and in a world where the phrases "social distancing", "working from home" and "stop the spread" have become a part of our daily discourse. Where commodities like toilet paper, hand sanitiser and hand soap have become precious, when we can no longer catch up with friends at our favourite restaurant or attend a nephew's birthday party. 
Whilst it may sound like I am describing a dystopian society illustrated in a sci-fi book or reading out a page from a history book, the fact is that this is the reality that so many of us are facing right now.
In these uncertain and difficult times, we certainly have to come together and support each other as best as we can. That's the message we have been receiving and we would like to send out this positivity to you, our community as well. 
We understand that in this current climate, we are cooking more often and sometimes have to make do with basic ingredients that are lying around in our pantry. The struggle is to come up with meals that not only offer nutritional value and variety, but also appease the various palates of the household. This can be a daunting task and it is exactly why we have written this post - to help you with meal planning during this time especially.
We hope it helps in some small way, and please let us know if it does by commenting below!
Breakfast/Brunch
Most of us are spending more time at home, which means we can afford a leisurely breakfast or brunch, as opposed to scoffing down buttered toast (long gone cold) on the train to work. 
Tandoori Baked Beans - A classic Aussie dish with an Indian twist! All we did was place a can of baked beans in a saucepan, added a teaspoon of grated garlic and a teaspoon of our

TANDOORI

spice blend and let it simmer. In the meantime, make up a quick salad and toast some frozen pita bread. Trust us, you will never go back to regular baked beans again!




Indian Shakshouka

- Eggs in Purgatory or Shakshouka is a popular brunch item at most cafes, but you would be surprised at how easy it is to make this at home from scratch. Even if you aren't able to go out and grab a crusty sourdough (or make one from home because there's never any flour left on the shelves) just toast some store-bought pita bread which works a treat.




Upma

- A humble dish of semolina that is emboldened by the addition of whole spices such as dried red chilli, mustard and cumin seeds as well as curry leaves.  
Lunch/Dinner 
---
---