Back to School & Work - Summer Lunch Ideas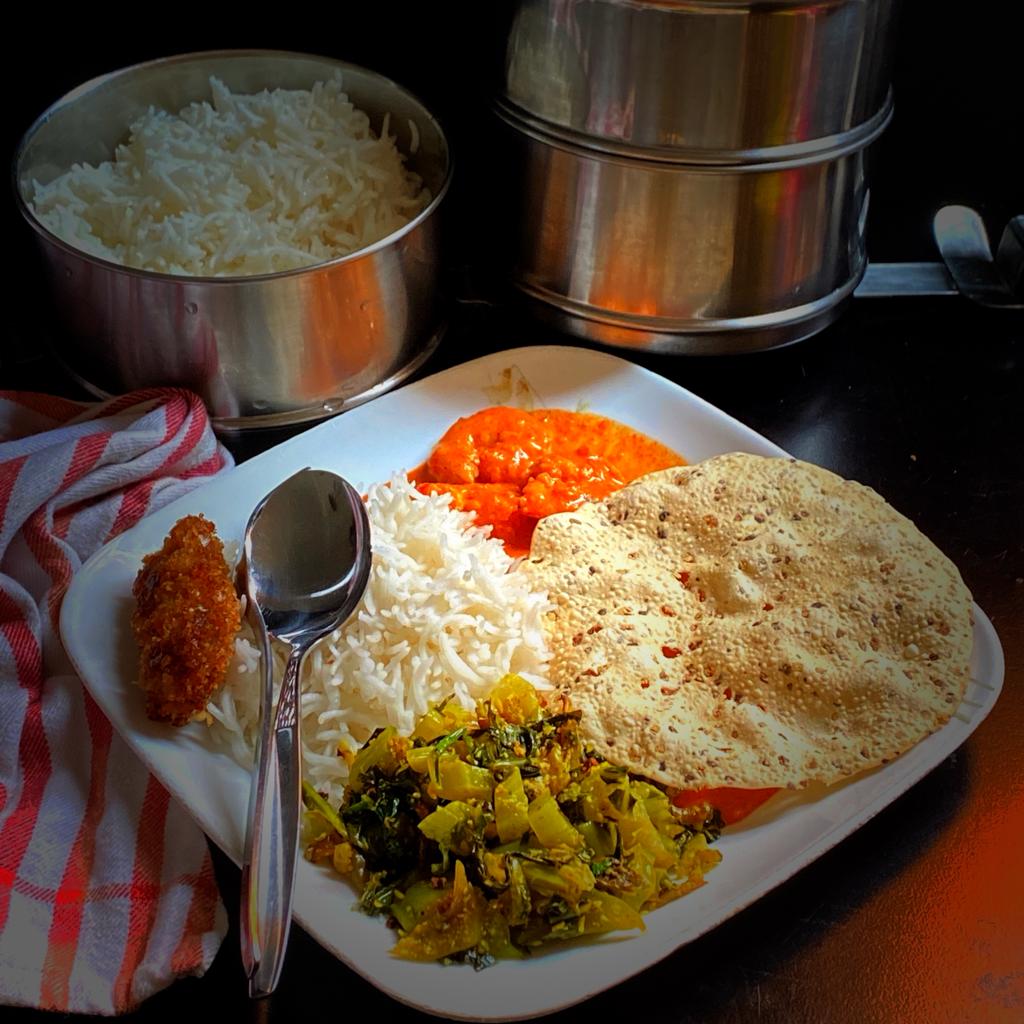 The 'what's for dinner mum?' dreaded question is rivalled by the 'what are you packing for my lunch mum?'. How quickly did the holidays seem to pass by and now we face reality COVID-style. An aspect of that reality is packing lunch for either yourself, partner and/or the kids on a regular basis. It can be a challenge to balance variety, nutrition and of course, taste.
Whilst tuckshop lunches or eating out can be exciting, it can come with a price tag not only on our budgets, but also on our health. As the saying goes, nothing beats home-cooked food!
Before I get into some ideas for lunch, I will reflect a little upon my experience of lunchtime as a child, and as an adult (both in India and here in Australia). 
Childhood Lunches
As a child, my mother would always pack sandwiches for my brother and I. That was pretty much our staple for thirteen years. Ham (spam too), tuna, spreads (everything from chutneys to peanut butter) and sometimes leftover sabzi (any vegetable cooked with masala) stuffed into lebanese bread. At times, I recall opening my lunchbox and being disappointed with its contents and feeling annoyed at my mother for not coming up with something more creative. Those were the days that sharing food with a friend was my lifeline.
Now, an adult myself, I look back and think that my mum did what she could in the circumstances. She was working and had to prepare lunch for the three of us and make sure that we were all out the door in time. On the few days that my dad was not putting in long hours as a chef, he would take over. One thing my mum succeeded in was to pack our lunches day in and out never once (to my utter devastation) having to order lunch from the tuckshop.  
Tiffin Culture in India
In India, there is a strong tiffin culture both in schools and at work. Tiffin is another word for lunch and in India, it is mostly hot foods that get carried to work and school, usually prepared fresh in the morning. 
The contents of your tiffin depend on which region you hail from, but everything from rotis and sabzis, to vegetable rice, to idlis and sambhar can be served. Even the smallest of humans just starting out in school will open up their lovingly prepared tiffin and tuck into it with their tiny little hands. It is heartwarming to observe.
Image: A common sight at lunch time in India - the triple decker tiffin
There exists tiffin subscriptions for those who perhaps do not know how to cook or do not enjoy cooking. The food is delivered fresh either to their homes or to their offices and usually prepared at a dhaba (roadside restaurant/stall).
When I worked in India, on most mornings I would prepare fresh parathas/rotis and a vegetable for myself and my flatmates, sometimes with assistance and sometimes alone. If there were any leftovers from the night before, that too formed part of our tiffins. At the office, my workmates and I would spread out our lunch and partake in a mini-feast. This ritual promoted bonding, released stress and led to satiated appetites. It is something that I miss here in Australia, where I take my lunch break alone as does everyone else in my office.
Now, back in Australia, my lunch almost always consists of leftovers from the night before heated up in the office microwave. Sometimes, but not often, a wrap or bread roll if I am on the go. I make it a habit to take my break outdoors even in inclement weather, to be away from the computer and the four walls of my office. One aspect that has remained constant is that I very rarely buy lunch outside unless I am meeting up with someone during my lunch break; a testament perhaps to my mother's consistency in packing our lunches all those years back. 
Now that I am done with the storytelling, I have put together a list of ten items, both warm and cold, that you can add to your lunchbox menu.
COLD 
WARM 
If you try any of the above ideas, comment below and let us know. We would love to hear if they were a hit in your household. 
---
---