Bombay, Meri Jaan - Reflections From The City of Dreams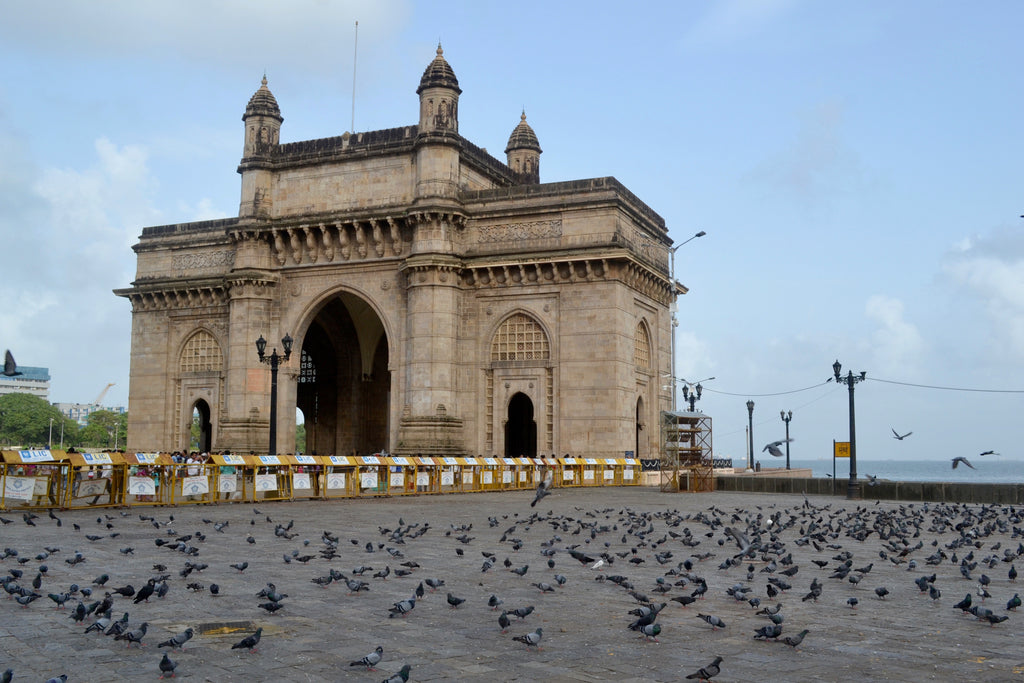 More dreams are realised and extinguished in Bombay, than in any other place in India

- Gregory David Roberts, Shantaram
There's something about the city of Mumbai that makes it a magical megapolis in which the lives of its twenty-million something inhabitants takes place. It is a city of extreme contrasts; from the glitz and glamour of the film industry that is Bollywood to the grime, dust and stark poverty of its largest slum - Dharavi.  When you walk through the streets of Mumbai, all of your senses are overwhelmed in each moment captured by your eyes.
Until 1995, Mumbai was called Bombay before a local political party in power lobbied for a name change for India's financial capital.  The name 'Bombay' was given by the British and it was deemed that 'Mumbai' was more true to its Maratha origins (Maratha being the people native to the state of Maharashtra).  Shakespeare famously scribed that 'a rose by any other name, would smell just as sweet' and his words can be applied to Mumbai as well, for the city, regardless of her name, has character and charm like no other.
The British left its architectural touch on the city and as you explore the south of the city in particular, you will notice that the buildings reveal Gothic and Victorian influence.  One of my favourite buildings in Mumbai is that of the Taj Hotel, which was one of the several prominent places under siege during the terrorist attacks on the city in 2008. The Taj is nothing short of majestic in size and in beauty and is built in Indo-Saracenic style, incorporating features from Hindu, Arab and Victorian architecture.  For me, the building's faded red domes, that sit on white-rimmed columns, remind me of Allens Lollies and their Strawberry and Cream confectionaries (for want of more refined architectural banter).
History, politics and architecture aside, Mumbai is a haven for foodies and, if she were to be judged on her food, would pass out in flying colours. Every nook and cranny in Mumbai is filled by a street vendor selling local delicacies like Pav Bhaji (click here to know more about this spicy and buttery dish);   Vada Pav (spiced potato encased in a spicy chickpea batter, deep fried and served inside a soft bread roll sprinkled with a dry or wet chutney);  Bhelpuri (a crunchy snack made with puffed rice, a chickpea vermicelli, boiled potatoes, tomatoes, minced raw mango then garnished with a spicy tamarind sauce);  Jalebis (a deep fried sweet made from flour and yoghurt and soaked in a gently-spiced sugar syrup) and much, much more.  If street food is a little difficult to digest, there are a multitude of restaurants serving pure vegetarian cuisines, Mughlai delights (kebabs, shawarmas etc), Indo-Chinese meals and typical cafe-style meals you would expect to see whilst brunching in trendy parts of Melbourne or Sydney.  Mumbai has everything, all you have to do is follow the growls from your belly, the tingling of your tastebuds and the perpetual array of aromas permeating the air.
On a recent trip to Mumbai, we visited a restaurant in Dardar called Visawa.  My dad and his siblings, who all grew up in this part of Mumbai, frequented this restaurant for its affordable and homely food.  I had gone along with my grandmother and uncle, who were visiting from the US, and like most NRIs*, were careful about what they put into their mouths and from where it came.  I insisted on ordering khichdi, a very simple dish made of rice, lentils and vegetables, with a striking resemblance to risotto (minus the wine, of course).  My grandmother and uncle preferred to order South Indian - masala dosa (a large, thin and crispy savoury pancake made from ground lentils and rice, then stuffed with spiced potatoes) and uttapam (the Indian version of a thin-crust pizza, but softer, and made with a base of lentils).  Both these dishes are always accompanied by a side of sambar (spicy South Indian lentil and vegetable curry) and a coconut or mint chutney. This seemingly ordinary late lunch in a busy downtown restaurant, suddenly became more sacred, as I realised that it was being shared with three generations of family (myself included), in the city which long ago welcomed my ancestors and allowed them to call it home. Whether this same realisation dawned on my grandmother and uncle, I could not have known, for soon enough, the bill was being paid, and my uncle was hurrying off into the busy streets, calling after us to keep up with him in his quest for finding sweets to bring back home.
Whilst most tourists, enamoured with the Taj Mahal, do the triangle (Delhi, Agra, Jaipur), we highly recommend Mumbai.  It is the commercial and entertainment capital of India and has a higher standard of living. This has attracted immigrants from other Indian states and so it has become the colourful and engaging city it is.
*Non-Resident of India is the term used to describe Indians who have been brought up on foreign soil or have migrated abroad from India.
---
---