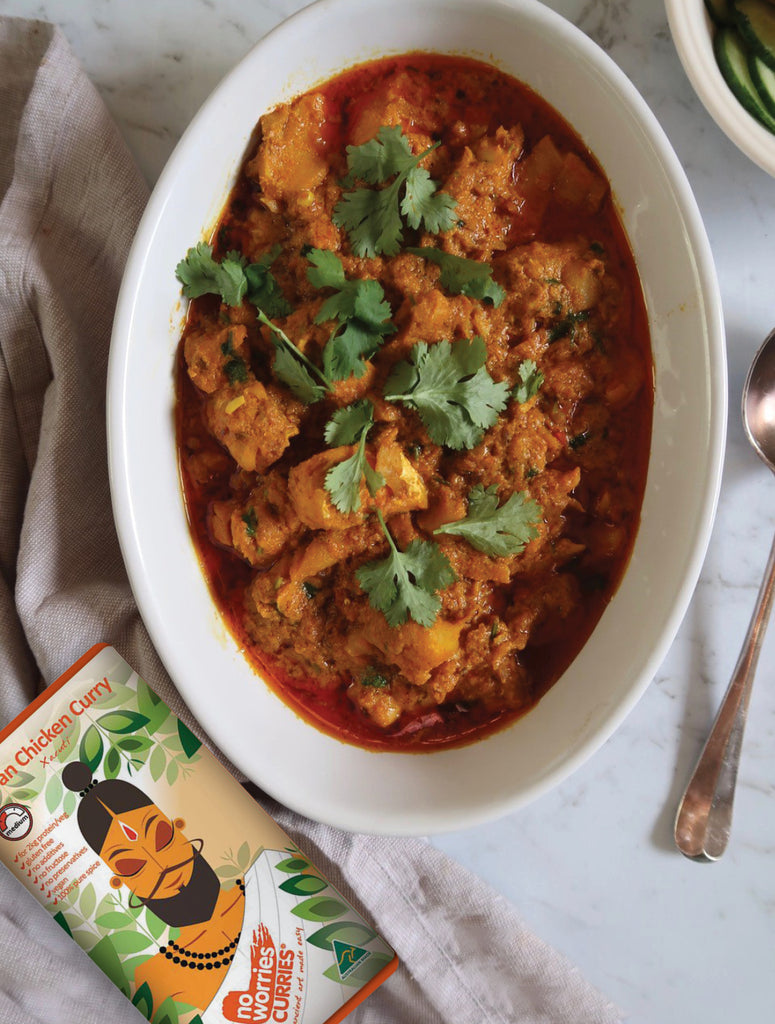 GOAN CHICKEN CURRY spice powder
$6.00
xacuti
Create a classic, special chicken curry which never fails to please the crowd. This blend will have your taste buds tingling for some more. The local name for this dish is Xacuti (pronounced as shar-koo-tee) and it is said to be a culinary legacy of the Portuguese colonists, though some say it was the Portuguese who adapted the dish into their cuisine. In the local Goan community, you will often see this dish served at celebrations alongside a vegetable pilaf, the two complimenting each other sufficiently enough to not require any other side dishes apart for a fresh green salad!
The combination of numerous hand-roasted roasted spices, both whole and ground, produces a complexity of flavours. The use of tomatoes and vinegar adds the important element of sourness which is a common feature in Goan cuisine. Coconut is an intrinsic ingredient in many Goan dishes both savoury and sweet. It is usually freshly grated, roasted and added to this dish as a finishing step.  This unites all the ingredients which produces a special dish with a depth in flavour. 
vegetarian version
Use a combination of carrots, butternut pumpkin, potatoes, cranberries and some coconut milk for a delicious stew.
shopping list:
fresh
2 kg diced chicken thighs
3 large tomatoes
1/2 cup desiccated coconut
pantry
oil
1 onion
salt
garlic
ginger
2 tablespoons balsamic vinegar
Ingredients from nature's medicine chest: 
100% spices (no additives or preservatives)