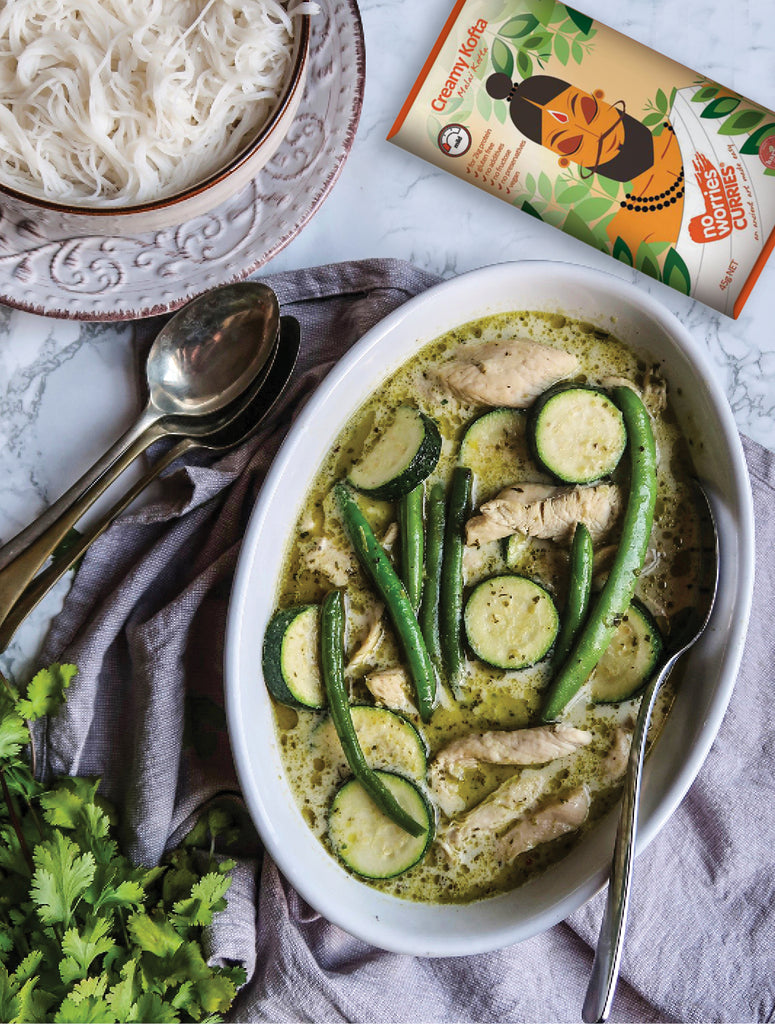 CREAMY KOFTA
$6.00
malai kofta
The word kofta refers to any type of ground mince, be it lamb, beef or chicken, that is mixed with fragrant spices, both fresh and dried, and shaped into a ball or submarine-like oval before being cooked. Koftas are not unique to the Indian subcontinent and appear in Mediterranean and Middle Eastern cuisines as well. In India, the vegetarian (and most popular) alternative to this dish is grated vegetables mixed with mashed potatoes and grated paneer
 to form the koftas. 


It does not come as a surprise that the Moghuls brought this dish to India given that it is characterised by decadence - generous lashings of
malai
(heavy cream), the addition of ground nuts and fragrant whole spices, and the careful formation of the koftas to ensure that they do not fall apart once added to the curry. Thanks to the complexity of flavour and richness, Malai kofta is the ideal dish to prepare if you wish to spoil someone special or are celebrating an occasion that merits a bottle of champagne. 


This dish is mild - not a skerrick of chilli added! As always, the use of onion, ginger and garlic (the holy trinity in Indian cooking) produces density in the gravy as well as a depth of flavour. You can also expect aromas of whole spices like cardamom, mace, nutmeg and star anise. If you are nuts about nuts, then this one's for you - cashew nuts are used to thicken the gravy. Expect a layering of creaminess from the paneer in the kofta (if you are making a vegetarian version) and the cream in the gravy that gives it a velvety mouthfeel. The use of yoghurt in the gravy cuts through the creaminess and awakens the palate. Our favourite part of this dish is when you bite into the soaked kofta and it melts on your tongue.

This dish is usually prepared with a minimum of 10-15 spices but we have taken away some of the stress of preparation with our spice blend. If you cannot spare the time to prepare the koftas and wish to make this for a weekend dinner instead, go ahead and use diced chicken as we did here in the image. Enjoy this dish with a Pulao or naan.
NOTE:  If you are short of time, do not hesitate to add in diced chicken as we have done in the picture below.
vegetarian version
Use grated mixed veggies (squeeze out water) then mix with mashed potatoes to make the koftas.
shopping list:
fresh
1 kg finely ground mince (use half the spice packet)
green chilli (optional)
1 stalk fresh coriander leaves
50 g raw cashews
100 ml fresh cream
225 g yoghurt
pantry
Ingredients from nature's medicine chest: 
100% spices (no additives or preservatives)