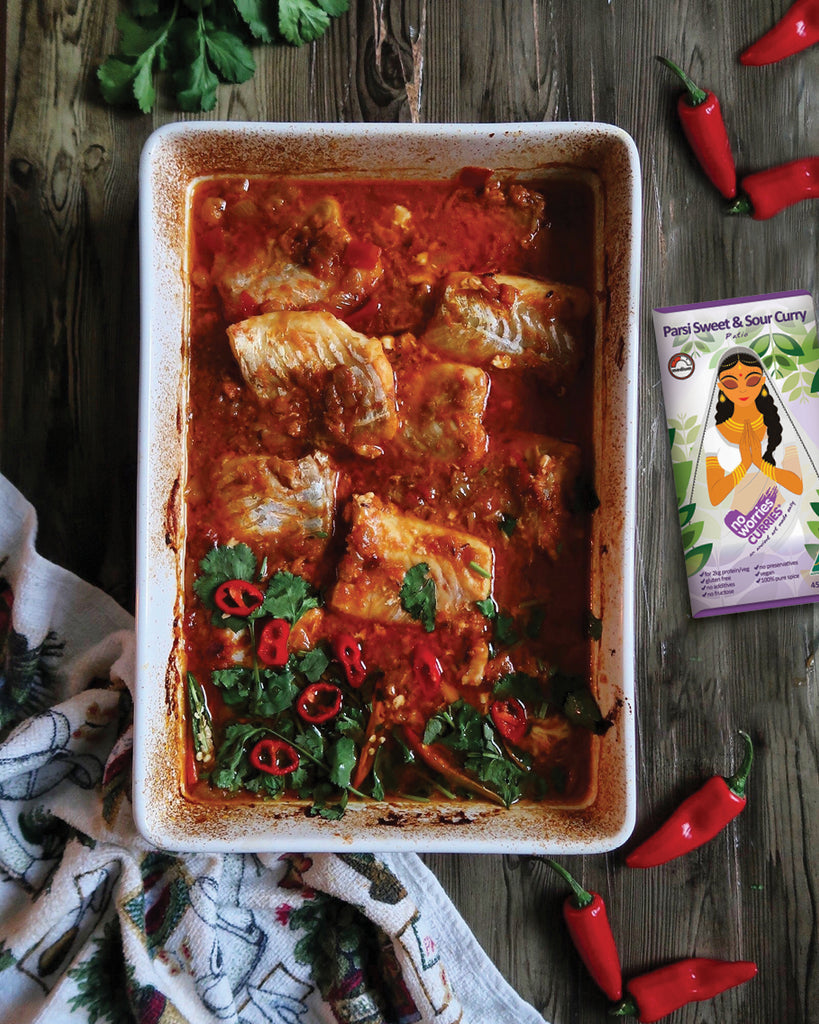 PARSI SWEET & SOUR CURRY spice powder
$5.00
patio
PARSI SWEET & SOUR - this sweet sour spicy curry gets its name from the dish in which it used to be cooked - patio tapeli - a wide flat dish with rounded sides.  it is quick to cook and is usually served as an accompaniment with a bland dhal.  The sauce is versatile and can be used with green prawns, fish or  chicken.  For a vegetarian version use ash pumpkin, butternut pumpkin and potatoes.
Alternative recipe:
Use our alternative recipe for this spice: Baked Potatoes with Spicy Sour Cream
(printed on inside cover of our new packs).
.
shopping list:
fresh
1/2 kg shelled prawns or 1 kg diced chicken thighs (use half this pack spice)
400 g tomatoes
2 green chillies (optional)
2 large potatoes
2 stalks fresh coriander leaves
pantry
oil 
1 Spanish onion
salt
garlic
ginger
apple cider vinegar
Ingredients from nature's medicine chest:
100% spices  

(no additives or preservatives)