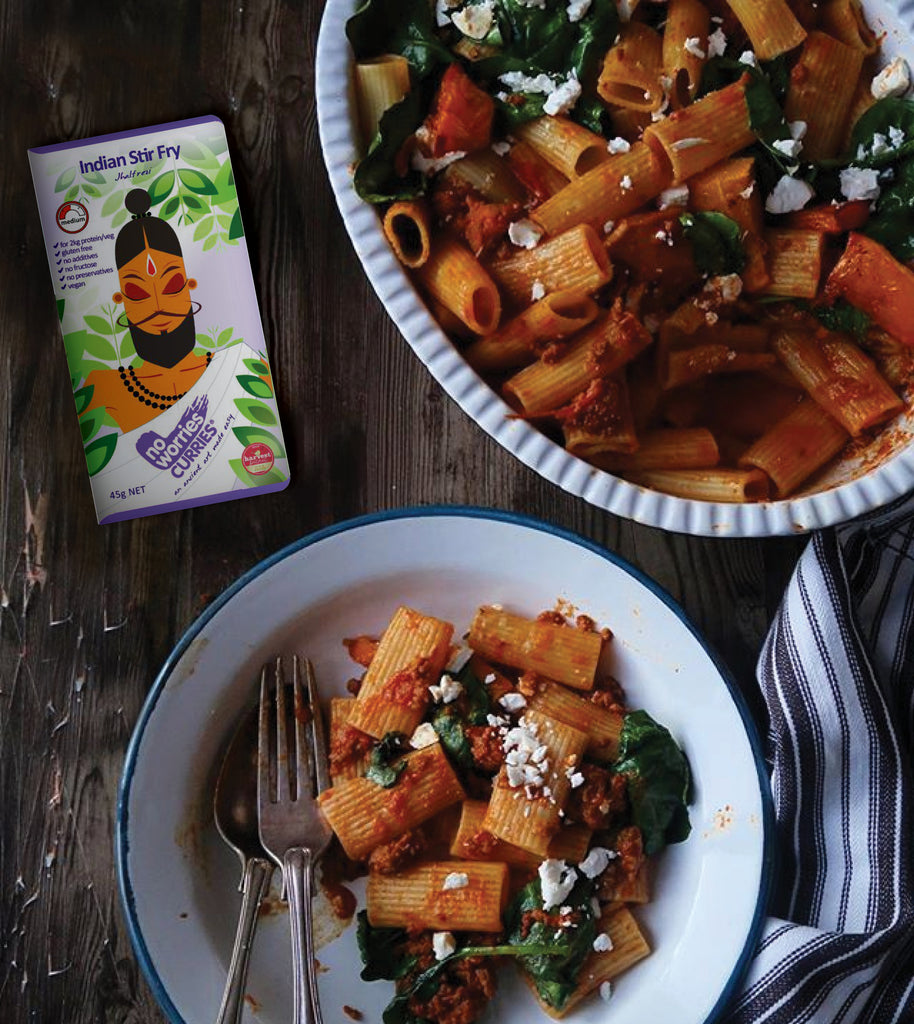 INDIAN STIR FRY spice powder
$5.00
jhalfrezi
Jhalfrezi is an Indian equivalent of a Chinese stir fry and was created during the British Raj as a way of using left-over meat.  Jhal in Bengali means "spicy food.  The chicken in this dish can be substituted with leftover Christmas ham / fresh fish / cubed paneer / raw prawns.
This is our most versatile non-veg spice.  We use it in different ways - roasting, grilling, stir frying and even in non-Indian cuisines as you can see in the image below.  All you need is a couple of teaspoons to jazz up a meal.
vegetarian version
Use Paneer instead of chicken.  Boil paneer cubes for 5 minutes, rest for 5 minutes.  Drain and then stir-fry with tomatoes and peppers as in the recipe.
shopping list:
fresh
4 tomatoes
2 red capsicums
1 kg cooked chicken (use half the spice pack)
1 stalk fresh coriander
pantry
oil
4 onions
salt
garlic
ginger
tomato sauce
vinegar
Ingredients from nature's medicine chest: 
100% spices (no additives or preservatives)