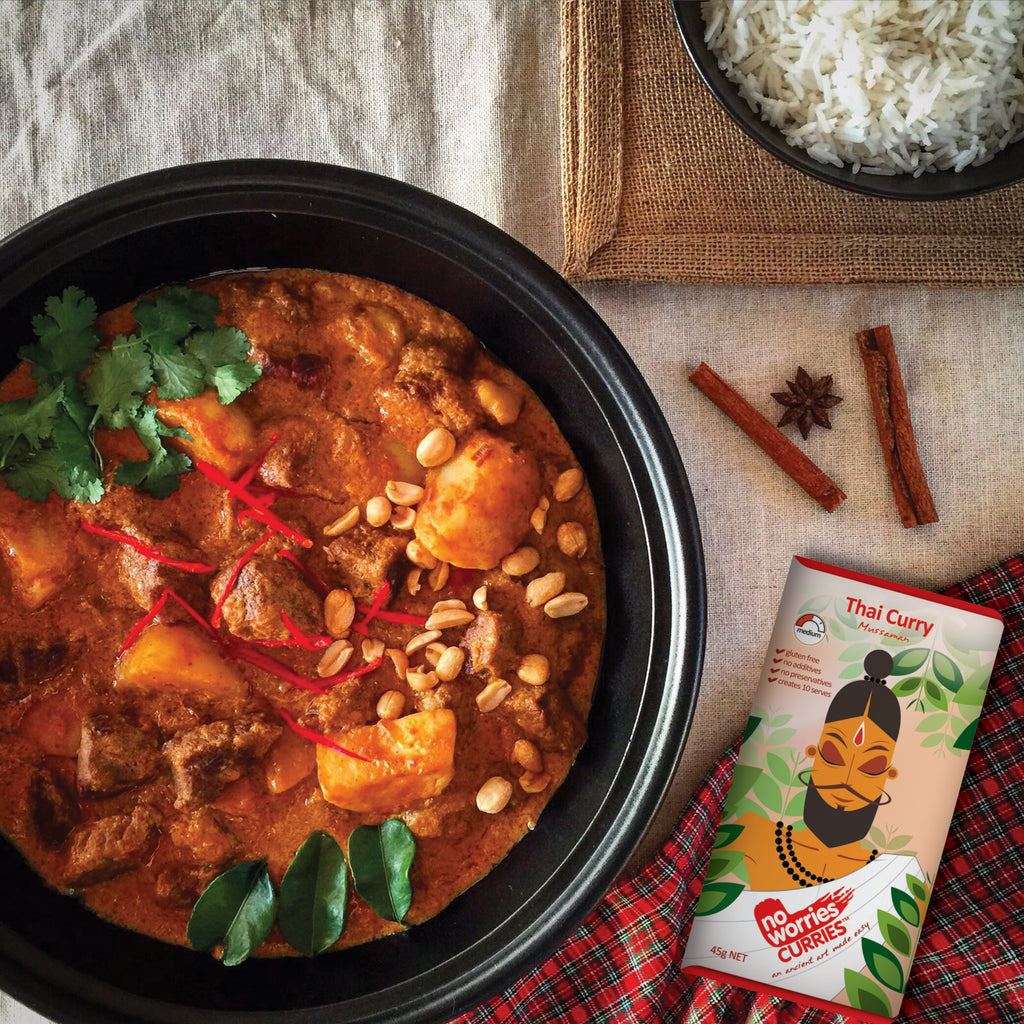 THAI CURRY spice powder
$6.00
mussaman
Mussaman Curry is Muslim in origin and comes from South Thailand.  This rich coconut sauce is enhanced with roasted spices, lemon grass and tamarind.  It is traditionally made with beef, but you can use chicken or veggies for a tasty meal.
vegetarian version
Use our alternative recipe for this spice:  Eggplant and Tofu with plum sauce
(printed on inside cover of our new packs).
.
shopping list:
fresh
1 teaspoon shrimp paste (optional)
2 stalks lemon grass
2 kg beef (chuck or blade)
6 potatoes
1/2 cup peanuts (or peanut butter)
basil leaves (to garnish)
pantry
oil
8 finely chopped shallots
garlic
ginger
fish sauce
tamarind paste (or ketchup)
palm (or soft brown) sugar
400 ml coconut milk
Ingredients from nature's medicine chest: 
100% spices (no additives or preservatives)