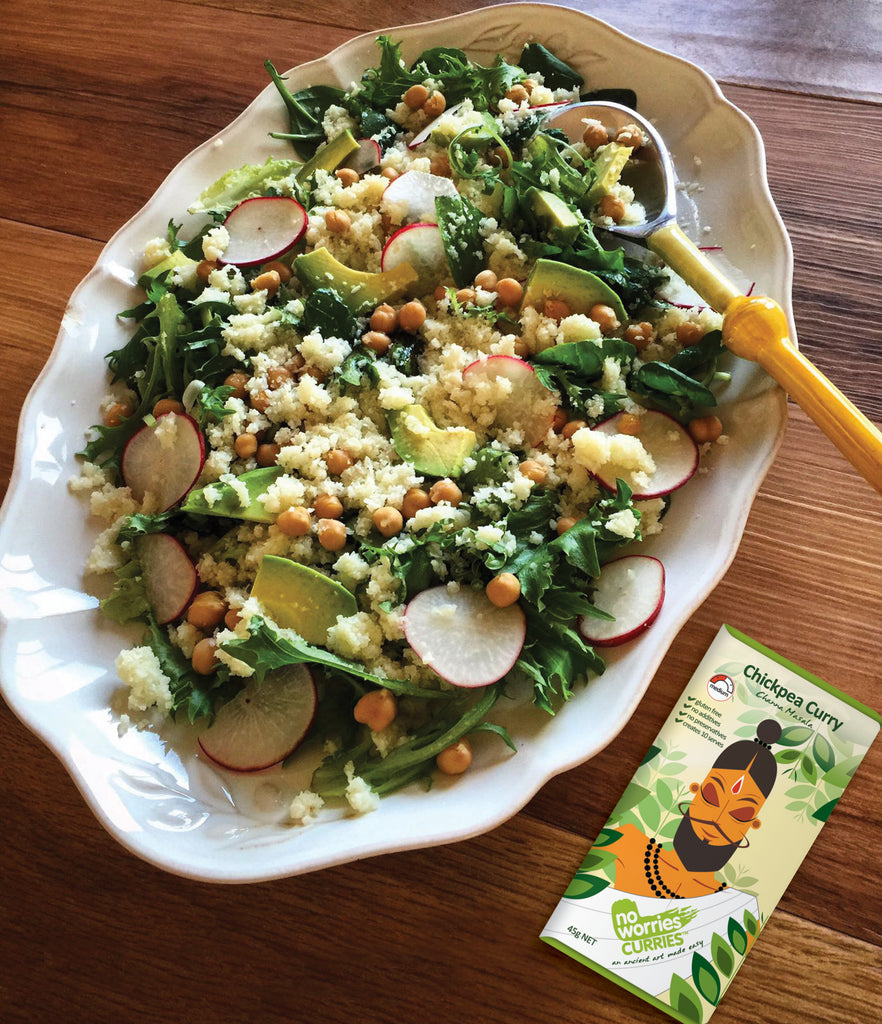 CHICKPEA CURRY spice powder
$6.00
channa masala
The status of the chickpea has elevated in Western Cuisine, being adopted in everything from brownies and cakes to salads and burger patties. Science has confirmed that chickpeas, like many other legumes, help in increasing the intake of many key nutrients such as dietary fibre, vitamin A, vitamin C, folate and the list goes on. Health benefits aside, this dish is entirely vegan and will keep you satiated for longer.
In India, its uses are multifaceted; it is ground into flour (besan) to make sweet and savory dishes. The whole chickpeas are boiled and used in regional curries and temple offerings or made into a delicious curry called channa or chole masala (channa/chole meaning chickpea and masala meaning a mix of spices). This is especially popular in northern parts of India where it is accompanied by a deep-fried bread known as batura but also goes well with basmati rice. 
Channa Masala (also known as chole) is a hearty curry; dense, comforting and flavoursome with its deep brownish-red hues. The slight tartness from the amchur (dried mango powder) and the acidity of the tomatoes compliments the spices and lightens the palate. The star ingredient, the chickpeas themselves, are soft and buttery with the slightest of grainy textures. Whole Nigella seeds, in this blend, add another dimension to it.
 Whilst the flavours of this dish are enhanced by using raw chickpeas (soaking them overnight and cooking them the next day), if you are pressed for time you can always go for the tinned alternative.
When served in restaurants or roadside stalls, it is almost always accompanied by slivers of freshly cut red onion and a wedge of lemon.
Alternative recipe:
Use our alternative recipe for this spice: Chickpea soup with Cous Cous (printed on inside cover of our new packs).
shopping list:
fresh
500 g chickpeas (use 1/4 pack spice - you will be able to use the spice 4 times with this quantity of chickpeas)
pantry
oil
ginger
garlic
1 onion
tamarind / tomato sauce
Ingredients from nature's medicine chest:
100% spices (no additives or preservatives)