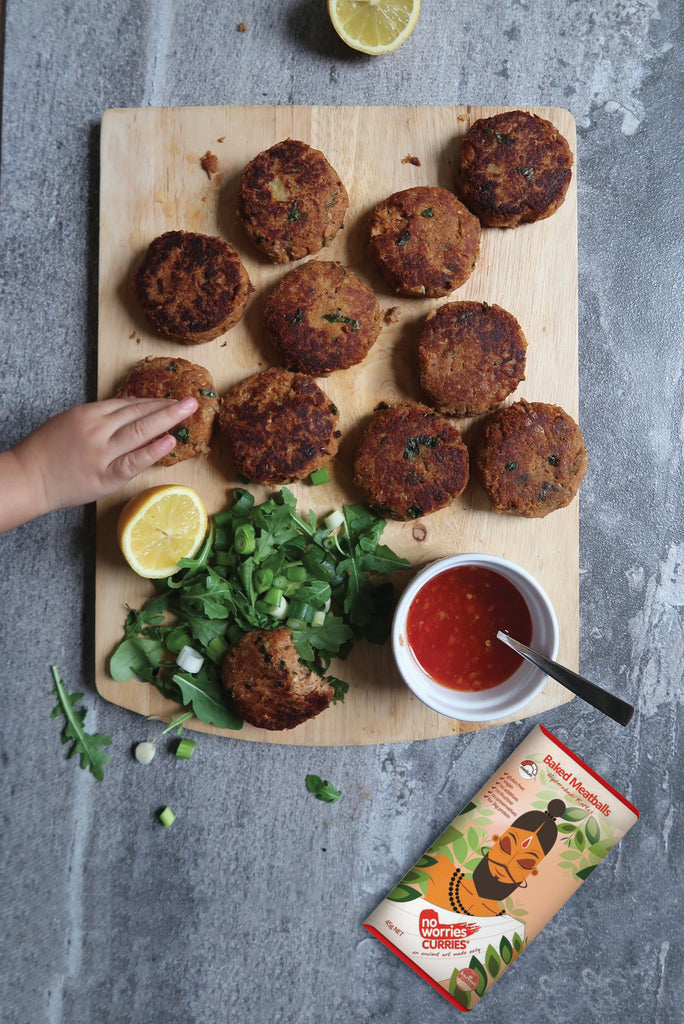 BAKED MEATBALLS SPICE
$6.00
hyderabadi koftas
A kofta is similar to a kebab, but usually oval fist-sized in shape or round like a meatball. It is made from ground or minced meat that has been mixed with spices and onions, skewered and cooked over charcoal embers to create that appetising charred taste. Koftas are sold at roadside stalls and it is hard to limit yourself to just one because they taste that good. 

You can even deep fry the koftas and drop them into a curry, the result being that they soak up the flavours of the curry, soften and become juicier with each bite. They make for a great after-school snack but can also be made into a meal with the addition of some pita bread, salad and yoghurt mint dressing (or a simple raita).   
Your creativity with this spice blend is not limited only to the realm of Indian cuisine. Add a dash to your meatball mix when preparing spaghetti and meatballs and you're guaranteed to get a standing ovation. 
shopping list:
fresh
1 kg finely ground beef/lamb mince  (use half the spice pack)
ginger
garlic
green chillies (optional)
2 tablespoons finely chopped coriander leaves
1 egg
pantry
1/2 onion
1 tablespoon almond/cashew nut meal
Ingredients from nature's medicine chest:
100% spice (no additives or preservatives)