The Summer Salt: Finger-Licking Chaat Masala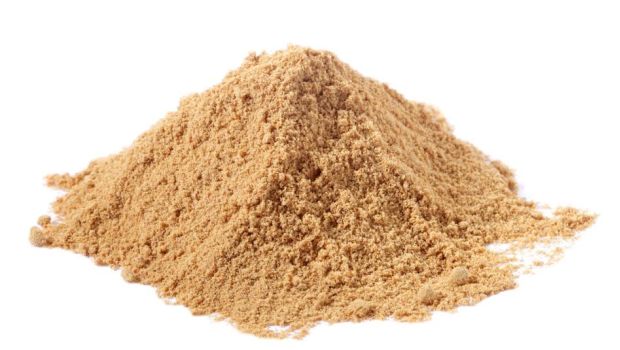 Featured Image: https://food.ndtv.com
An essential item in every woman's closet is the little black dress, a term popular enough to warrant its own acronym - LBD. The LBD is a multi functioning wardrobe item that compliments a woman's unique shape, can be dressed up or down depending on the occasion, and is timeless.* Now before you think, 'am I reading a fashion blog or an Indian food blog', I am going to gently transition from fashion to food and explain to you that Chaat Masala is the equivalent of the LBD in the realm of Indian Spices. How so? Read on to find out more about this magical blend of spices that can be sprinkled on pretty much everything, to take it to whole new levels of mouth-watering.
'Masala' is a word of Indian origin and translates into 'mixture' or 'blend'. 'Chaat' comes from the Hindi verb 'chaatna' and means 'to lick'. It is a blend of spices which, when added to foods, results in uncontrollable finger-licking behaviour because it tastes that good. It is especially delicious when sprinkled on raw fruits and vegetables like cucumber, guava, mango and all kinds of salads. During the hot Indian summers, street vendors sell sliced cucumbers which have been sprinkled with chaat masala, and it makes a great cooling snack. Instead of dipping your cucumbers in hummus, try adding a dash of chaat masala and see where it takes you!
Chaat is also a collective term to describe the crunchy, spicy and tangy snacks served by street vendors and consumed with the best utensils known to humankind - the fingers! Chaat Masala is a key ingredient in the Chaat dishes prepared by street vendors, and usually accompanied with a sweet and sour tamarind chutney, and a spicy, coriander and green chilli chutney.
The spices used to prepare Chaat Masala are:
Ground black pepper

Ground roasted cumin seeds

Ground rock salt

Powdered ginger

Black Salt

Dried mango powder (

amchur

)

Asafoetida
If you are familiar with the individual taste of each of the above spices, you can begin to imagine how powerful they can be, once combined into this delicious concoction. For me, as soon as I get a whiff of the masala, my olfactory sensory neurons are transmitting messages to my brain, who then sends messages to my taste buds and gets them into salivation mode. Heck, just writing this blog about chaat masala has got me drooling like canine being tempted by a juicy bone. Such is the power of our sensory fields and nothing activates mine as strongly as spice can. A major component of Chaat Masala is Rock Salt which contains minerals and trace elements.  If you would like more information, read all about the benefits of rock salt.
As is the case with fashion sometimes, so too does the phrase 'less is more' apply to chaat masala. You only need a sprinkle of it to liven up a dish or create a new element of zing to an everyday item. We have some great ideas on how you can incorporate chaat masala into ordinary dishes.
Do share with us your favourite ways of using chaat masala in the comments below! My personal favourite is on fruit salads!
Chaat masala goes great with a dash of fruit salad
*To my horror, and whilst writing this blog post, I realised that I am not in possession of an LBD, and have made a resolution to go shopping for the said item upon completion of this article.
---
---