Spice Up Game Nights With These Indian Snacks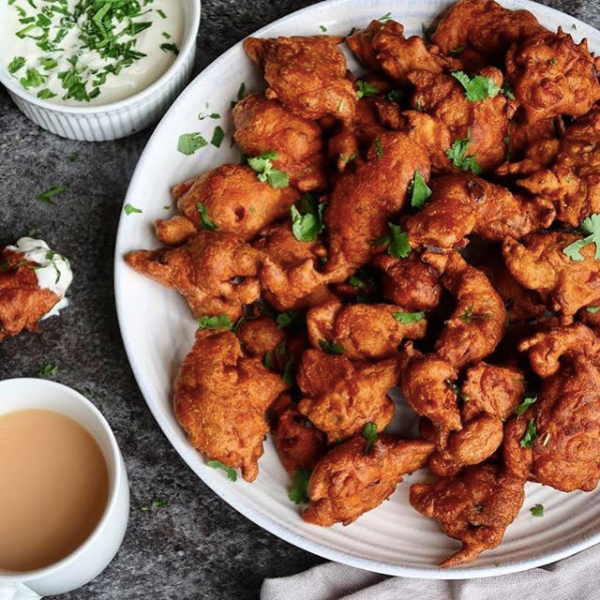 If you are a fan of all things sports, then now is a great time to succumb to the sporting fever.  With Game 2 of Origin this weekend, the group stages of the FIFA World Cup in full swing and even the Tour De France starting next month, it is a perfect time for inviting family and friends over to share in the excitement.  Your crowd will certainly be cheering for the results on screen, but they will also be interested in another result - what you put on their plates!
Great food can make or break a match, just as an unfair call from a referee or missed shot at the goal.  We have put together our top 5 game snacks which we guarantee will score well with your guests and make them fans of you and your cooking. These snacks depart a little from the traditional game night snacks of nachos, sausage rolls and hot chips, but they will merit equal if not more delight than the regulars.
So what defines great 'Game Food'?  In our culinary-wise opinion, you should be able to eat it using just one hand and finish it off in no more than a few bites; it should taste good hot or cold; it should complement the common beverages being served and; it should be dunk-worthy in some kind of sauce or dip.
Please do try out some of these lip-smacking ideas below and tell us how your game night went down!
These deep-fried pockets of pastry stuffed with a spicy potato or mince filling are India's favourite snack for a reason - they can be consumed just about anywhere and everywhere; on a speeding and bumpy train, whilst running to work and even during a timeout session of a cricket match. If you serve them with a tangy tamarind sauce, your guests might turn into temporary residents.
Click here
for our Baked Samosa Spice Blend, which you can use to prepare the filling for these samosas.
Good things come in small packages they say. And these pocket patties are just the kind of good thing that can spice up your Game Night.  You can prepare these babies using either minced lamb or chicken, fry them in advance and reheat them in the microwave just before the guests arrive.  To make things even easier, buy the ready-made pita pockets from your local grocery store.
Tip: If making lamb patties, use a ready-made tzatziki dip to dress the pockets. 
Almost every corner bakery across major cities of India, have stacks of egg puffs flying out their doors in volumes. Flaky and buttery pastry encases a spicy mixture of onions, tomatoes and a hard boiled egg. Serve these at any party, with a side of your favourite sauce, and we guarantee you that the platter will come back empty and you will have been accosted for the recipe by numerous guests.
You can never go wrong with a plate of deep-fried snacks on Game Night. It almost always complements the beer and is usually the first to be finished! Pakoras are prepared by coating raw vegetables, such as potatoes, onions, eggplants and cauliflower, in a spiced batter made from chickpea flour and water. The vegetables are then fried until crispy and brown and are usually served with a spicy sauce on the side.
You can also fry bite-sized fish pieces to make a mean plate of fish pakoras.
Tip:
  Pakoras go great with a simple, tomato or barbeque sauce.
We are certain that eating food on a stick is much more of an enthralling experience than eating it from a plate or bowl. And so it follows that you should skewer your ever-so-carefully marinated pieces of chicken or paneer to add a little more pizzazz to the night.  The blend of spices used in the Tikka masala will have your guests' tastebuds dancing with as much swag as Senegal's national football team.
Tip: Just before serving, add a squeeze of fresh lemon/lime for insane amounts of deliciousness.
So there you have it! Our Top 5 Game Night snacks that you can serve to your guests during this World Cup and Origin season.  Which one, or all, will you try?
---
---