Indian Festivals: Diwali - The Festival of Lights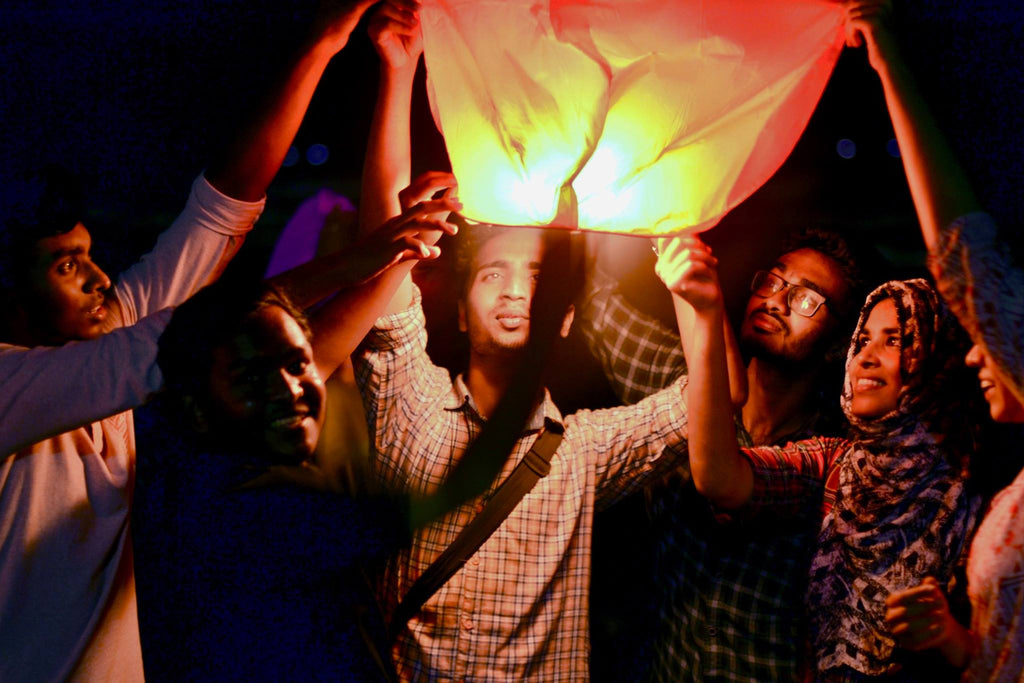 With Diwali just around the corner, I would like to reflect on what this festival means for many Hindus, Sikhs and Jains across the world. Diwali (or Deepawali) is known as the festival of lights, and for a good reason too.The entire country, from slums to palaces and from mega-cities to small villages, decorate their homes with colourful lights and light diyyas (a small oil lamp, which fits in the palm of the hand, made of clay) in order to celebrate this grand day.
Diwali's central themes include light overcoming darkness and the victory of good over evil. The main legend behind Diwali is the story of Lord Rama, whose beautiful wife, Queen Sita, was captured by an evil demon during their exile. Lord Rama journeys all the way to Ceylon (modern-day Sri Lanka) on foot, to find his princess. Before he can free her from captivity, he has to kill the demon king Ravana, who captured her and who causes trouble in the land. Lord Rama, with Hanuman (pictured as a monkey God) fights and kills Ravana and returns to his hometown with his wife, after 14 years in exile. The people of his kingdom welcomed them with lights and firecrackers, celebrating their victory and long-awaited return. It is this victory, which marks the significance of Diwali.
During Diwali, the Goddess of Wealth, Laxmi, is said to bless those homes which are bright and clean, so families undergo spring cleaning in preparation for this. It is also an auspicious time to buy gold and make big purchases (such as buying a house or car) as well as generously give gifts to loved ones. Diwali can never pass without the exchange of sweets, rich in ghee (unclarified butter), dry fruits, milk or sugary syrups. Families and friends give boxes of mithai (sweets) and prepare lavish desserts such as kheer (spiced and sweet rice pudding), barfi (made from milk solids and sugar) and one of my favourites, kulfi (Indian ice cream). The limits of sweetness one can handle are always tested during Diwali. A warning to all waistlines: they may be prone to healthy levels of expansion due to necessary indulgence. 
It is a magical time of the year to be in India because your senses will be inundated with beautiful sounds, colours and fragrances! Happy Diwali to you all!
***********************************Diwali Discount**************************************
We extend our hospitality to you with our special Diwali Discount of 20% off on our range of Vegetable spice blends (click here for our range). Just use the code 'Diwali' once you get to the checkout (offer valid between 19th October - 22 October 2017). 
*********************************************************************************************
Featured Image PC: Jared Costa
By Conchita A. de Souza
---
---